Three Life-
Changing
Tours: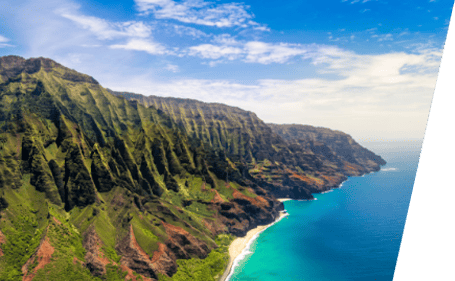 Grand Skies
Island Tour
Circle the island, savor the ride.
50-55 mins. of time in the air!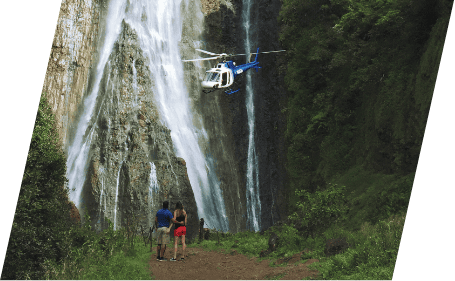 Jurassic Falls
Landing Adventure
The only way to land at the falls.
75-80 mins. of tour time
includes landing!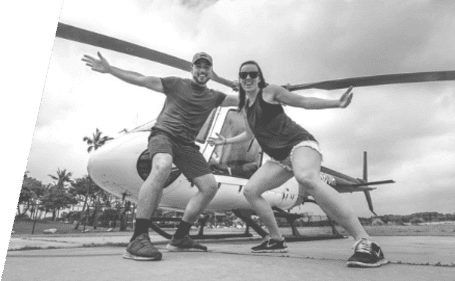 Exclusive
Personal Tour
Live it up, fly private.
Up to 6 passengers
Call for pricing
Circle the island, savor the ride
Grand Skies
Island Tour
Do Kauai right – see it with island helicopters. experience thrilling views of the entire island, including waimea canyon, jurassic falls, and the inside of mt. Waialeale's crater.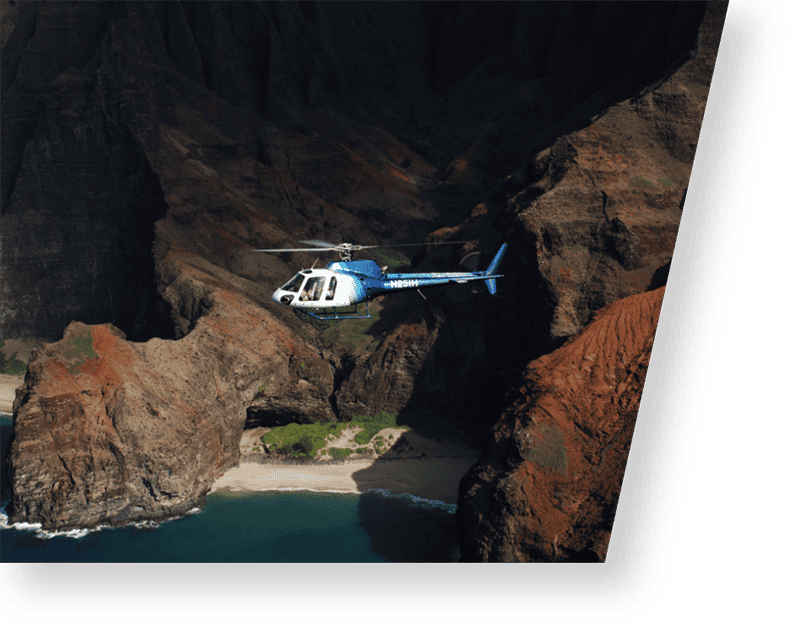 Kauai's Only
Landing Adventure
Walk the grounds of the magnificent setting of Jurassic Park with exclusive access from Island Helicopters.
"We just love Island Helicopters! They made our trip to Kauai one to remember. Everyone made us feel like family. We had a great time! Highly recommend!"
Johnson family | Seattle, WA
"I was nervous to take a helicopter tour at first but was quickly having the time of my life! The staff & pilot made me feel so comfortable and safe. Thank you!"
Kinemaka Family | Las VEGAS, NV
"I've done helicopter rides all over the US (including in Kauai with a different company) and this was the best one ever. It was 10 times better. Not even a competition."
"Both my partner and I were lost for words by how beautiful the tour was – it has to be right up there with the greatest things we've done on vacation!"
"This was one of the most spectacular things I have done in my lifetime (50 yrs). Without a doubt the best way to see the island in all its glory."
Alster | Brisbane, Australia
If you only do one thing in Kauai, make it this! Our Kauai helicopter tour was, hands down, the best thing I've ever done on my travels.
The Flashpacker Family | blog
"Our pilot was the best!! We did the Grand Skies Tour and it was worth every penny! The ride was so smooth and the music was great! I'd highly recommend this being the number one activity on the island."
"We were not going to do the helicopter tour as we had done one on another island before. Then we read that visiting Kauai and not taking the heli was like visiting the Sistine Chapel and not looking up. They were right. Thanks to the Island gang for this awesome experience!!"
Nora | Baiting Hollow, NY
Exclusive Personal Tour
Live it up,
Fly Private
Book an unforgettable experience with the ones you love (and no one else).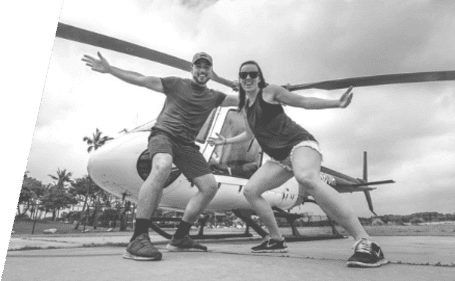 Competitive pricing.
Call us for specific quotes and availability.
Seats up to 6 passengers (subject to weight limitations).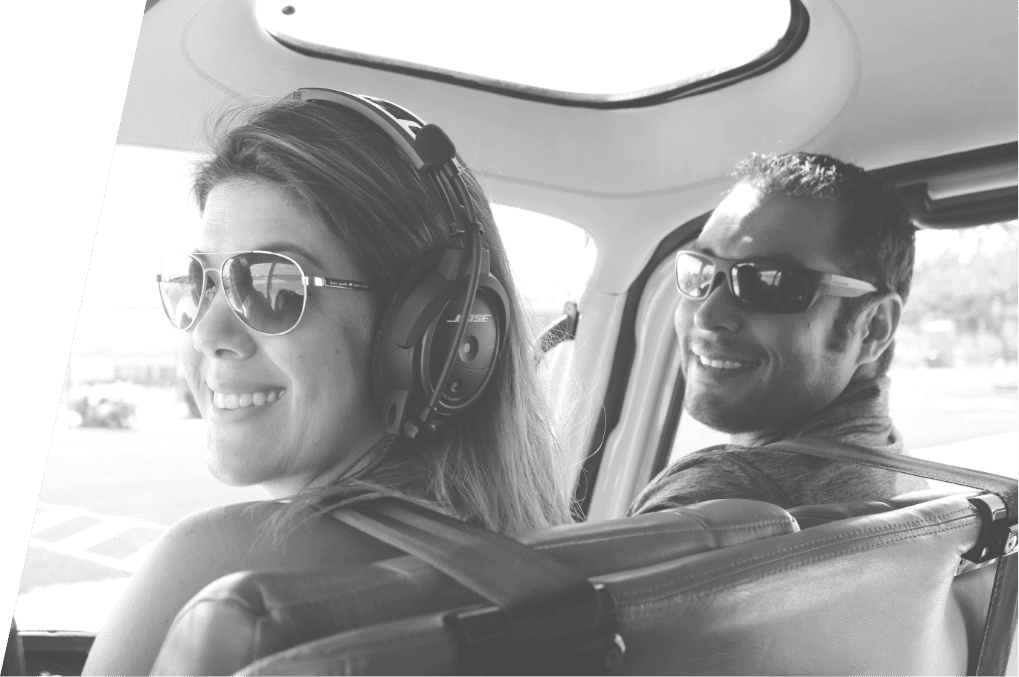 NOT SURE ON A TOUR? WE CAN HELP!
TAKE THE QUICK QUIZ BELOW TO GET STARTED.
ARE YOU A DIE-HARD
JURASSIC PARK FAN?
ARE YOU LOOKING FOR A TOUR WHERE YOU
CAN CHOOSE EVERYONE IN YOUR GROUP?
DO YOU HAVE SIX TOTAL PEOPLE IN YOUR GROUP?
ARE YOU LOOKING FOR A TOUR THAT PROVIDES
AN EXCLUSIVE EXPERIENCE NOT OFFERED BY ANY
OTHER HELICOPTER TOUR?
ARE YOU LOOKING FOR THE MOST AFFORDABLE
OPTION POSSIBLE?
WOULD YOU RATHER STAY IN THE AIR FOR
THE ENTIRE TOUR OR LAND IN THE JUNGLE
TO EXPLORE?
Follow Us,
Heart Us, Tag Us