THREE LIFE-CHANGING TOURS: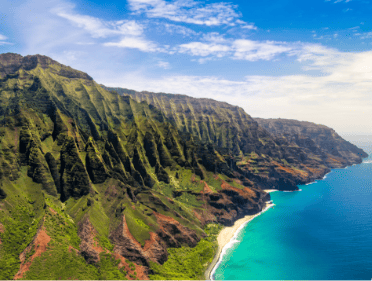 GRAND SKIES ISLAND TOUR
DO KAUAI RIGHT – SEE IT WITH ISLAND HELICOPTERS. EXPERIENCE THRILLING VIEWS OF THE ENTIRE ISLAND, INCLUDING WAIMEA CANYON, JURASSIC FALLS, AND THE INSIDE OF MT. WAIALEALE'S CRATER.
Includes the Na Pali Coast, Hanalei Bay, Jurassic Falls by air, and more
50-55 minutes time in the air
Air tour only (no landing)
$250 per person
Includes ALL surcharges & fees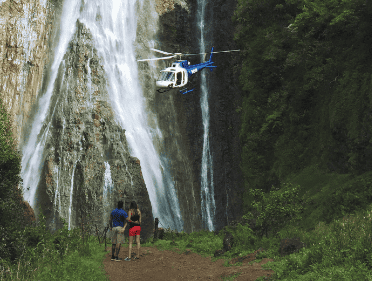 Landing Adventure
WALK THE GROUNDS OF THE MAGNIFICENT SETTING OF JURASSIC PARK WITH EXCLUSIVE ACCESS FROM ISLAND HELICOPTERS.
The only way to land at the falls
Includes the Grand Skies Island Tour PLUS landing at the falls
75-80 minutes of tour time
(air + landing)
$404 per person
Includes ALL surcharges & fees